GoWatchIt.com and the Sundance Film Festival
We have some cool news about GoWatchIt and the Sundance Film Festival, which starts today, that I hope you  will find of interest.  On almost every movie page (on line and mobile) on the Sundance Film Guide,   online and mobile,  there is a "Watch It" button that let's folks save movies they are interested in to their GoWatchIt queues and get alerts when these great Sundance films will be finally...
11 tags
7 tags
4 tags
5 tags
Trailer Showdown: Hitchcock vs. Flight
We present our first "Trailer Showdown" where each week you vote on which buzzworthy trailer you like the best. This week we have two films that are already generating Oscar talk: Hitchcock (starring Anthony Hopkins as the acclaimed director), and Flight (Robert Zemeckis' return to live-action, with Denzel Washington as an alternate reality Capt. Sully). Watch the trailers below,...
3 tags
3 tags
10 tags
3 tags
4 tags
Watch
Our CEO David Larkin and ConstellationTV's James Lawler talk connecting films to audiences, as part of Tribeca Film Festival's Future of Film series. Enjoy this teaser…
5 tags
How to Watch Tony Scott's Movies
We are very saddened to learn of the death of Tony Scott. Many of us remember him for directing Top Gun and Days of Thunder, but he did have quite a prolific career through the '90s and 2000s. Some of his work is available now for streaming, including his directorial debut, 1983's The Hunger. So, if you'd like to explore the late director's career, we're here to...
3 tags
Watch
The trailer for the long-delayed remake of Red Dawn finally hit. Will this be a worthy remake that effectively updates the sentiments of the original Cold War-era flick for a modern audience, or will this be another run-of-the-mill actioner? Hard to tell from the this first trailer, but it certainly leaves us wanting more. Be sure to queue this one for it's Thanksgiving release. Oh, and if...
4 tags
7 tags
3 tags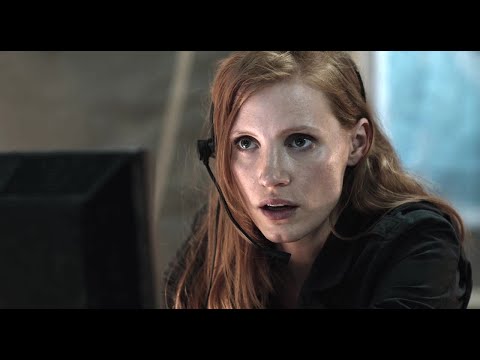 4 tags
Watch
criterioncast: "105 of Cinema's Most Beautiful Close-Ups"
2 tags
4 tags
3 tags
4 tags
3 tags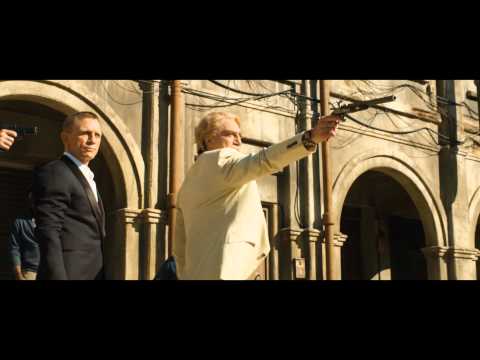 7 tags
3 tags
9 tags
Happy Birthday Stanley Kubrick!
Today would be Stanley Kubrick's 84th birthday. We celebrate with some animated gifs! (via iwdrm.tumblr.com/fastcodesign.com) Featured movies: Dr. Strangelove 2001: A Space Oddysey A Clockwork Orange The Shining Full Metal Jacket
4 tags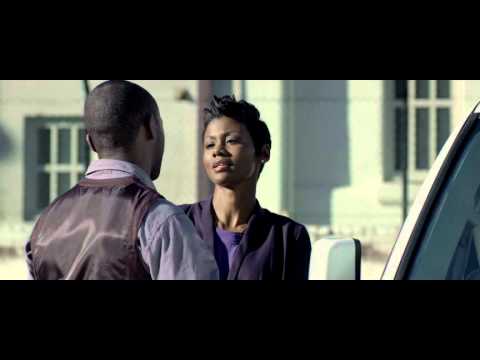 2 tags
4 tags
3 tags
4 tags
5 tags
10 things I Learned: Harold & Maude
"The penultimate sequence, with Maude in the hospital, was originally much longer and filled with dialogue, but in postproduction, Ashby (himself an Oscar-winning editor, for In the Heat of the Night) and editors William A. Sawyer and Edward Warschilka decided to structure it as a montage and set it to Cat Stevens's "Trouble," thereby creating a truly classic scene in American cinema....
4 tags
4 tags
6 tags
4 tags
7 tags
Meoww! A Catwoman filmmogrrrrrrphy
*Purrs…* You make it so easy don't you? Always waiting for some Batman films to come back and scratch the silver screen with your leather suit, latex and whip…  A twisted symbol of sexuality and revenge, Catwoman is the opposite of your famous cat lady. Whether you love or hate the hissing vixen, she has been a (very) popular character since her first appearance in the DC Comics...
8 tags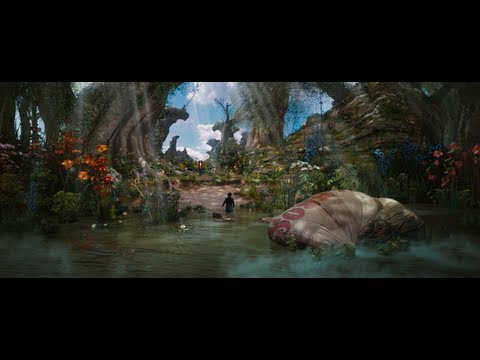 3 tags
Fun TDKR Posters
TDKR is here. In honor of Chris Nolan's epic conclusion to his Batman trilogy, The Dark Knight Rises, here's a few of our favorite posters for the film — some fan made, some official. A cool fan-made poster from the beginning of the year: Via Shockya An official poster, featuring Bane. Fans could unlock this poster after playing an online game:  Via Rope of Silicon ...
3 tags
Now Playing: Ice Age: Continental Drift, Trishna
Ice Age: Continental Drift Fox's prehistoric franchise continues with Ice Age: Continental Drift. John Leguizamo, Ray Romano, and Denis Leary return to voice Sid, Manny, and Diego respectively. According to our partner MRQE.com, critics are lukewarm about the 4th installment, but you're not coming here for in depth character analysis. Grab your kids, if they haven't begged you...
3 tags
Go Watch Prometheus
Fans of Ridley Scott and Alien will have a lot to chew on, and look at. And, if you have daddy issues, you will find yourself in good company and on a cosmic scale. Parts of the movie feel like a John Carpenter film on a larger scale; and the characters, with the exception of Michael Fassbender's David, feel kind of knocked-off and predictable.  But, let's face it, if you like this...
An Early Masterpiece from David Lynch
From the Atlantic Cities: http://bit.ly/wfDfcH "Around the time he was filming Twin Peaks, David Lynch was dabbling in some seriously bugged-out ad campaigns, as well. Exhibit A is 1991's We Care About New York, a rodential PSA that addresses littering in New York City. The photography direction was handled by Frederick Elmes of Eraserhead, Blue Velvetand, er, Bride Wars fame. After...
Hollywood's Best Home theaters
Check out these sweet set ups.  From the Wall St Journal (of course). http://on.wsj.com/w6dIw3
2 tags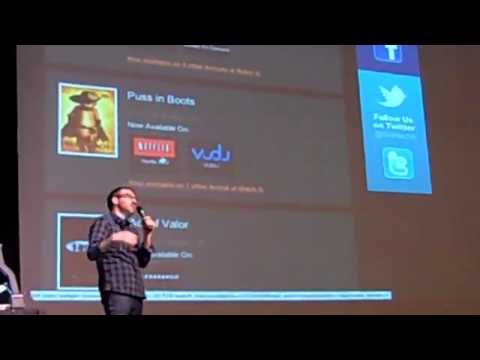 War of the Gargantuas and Brad Pitt
For those curious about "War of the Gargantuas", the movie Brad Pitt referenced in the Oscars on Sunday  - http://www.wired.com/underwire/2012/02/war-of-the-gargantuas-brad-pitt/ Here is is on Watch It http://gowatchit.com/movies/141506 Thanks for the catch Wired!